7 Tips for Making More Room in Your Car
2023-01-04Auto Parts From:OKJAWS. CO., LTD.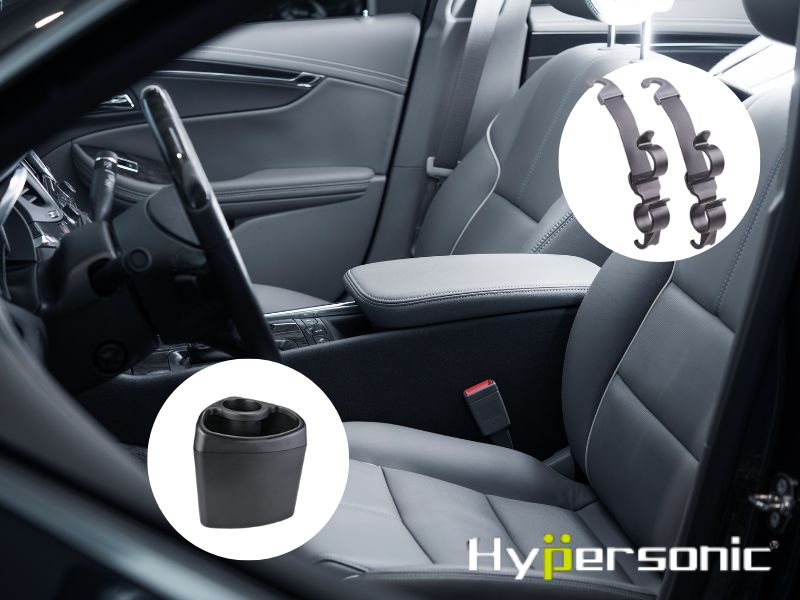 7 Tips for Making More Room in Your Car
If you're like most people, you probably feel like you don't have enough room in your car. You can't seem to fit everything in, and when you do, it's a mess.
Especially when you want to go for a long drive with family, friends or relatives and you have a lot of luggage, this can be a real problem.
But there are ways to make more room in your car without having to get rid of anything important. Here are 7 tips for making more room in your car.
1. Make Use of Car Seat Hooks
It seems like a small detail, but using the car seat hooks can be very helpful. They allow you to make space in ways you didn't think were possible.

Hang Bags and Other Items Instead of Floor
Hang bags, umbrellas, jackets or anything else you don't want to put in the trunk. This will free up floor space and make your car look much cleaner.
You can use coat hangers or car seat hooks to hang items from the headrests or backseats of your car.
We've written a detailed guide on how to install the car seat covers using hooks; you can check it out here.[INTERLINK the article]

Hang Collapsible Storage Bins or Boxes on the hooks
Not only hang bags and other items, but you can also hang collapsible storage bins and boxes to the hooks. This will give you even more space for snacks and other items such as your phone, keys, wallet, or book.
2. Keep It Clean
It's the fact that we usually get the car often washed outside, but how often do you clean the inside?
You may answer once a year or even less. This is a big mistake as dirt, dust, and other particles will accumulate in your car that can take up space. Not only small particles but even small pieces of garbage and scrap paper can add up.
Even though it may be difficult to do, taking the time to clean your car can make a big difference when it comes to space.
A clean car will look more spacious from the outside and the inside.

Here are some tips for cleaning your car:
Vacuum regularly, and ensure you empty out any trash or items no longer needed.
Use wet wipes or a damp cloth to wipe down the interior surfaces.
Use an air freshener to get rid of any lingering odors.
3. Organize Your Belongings
One of the best ways to make more room in your car is to organize your belongings. You'll be able to see exactly what you have and make sure everything has a place.
Invest in some car organizers that can hold anything from loose change to sunglasses. This will help you keep items from getting lost or scattered around the car.
Never do anything temporary, like keeping your bags on the car floor or the seat next to you. It not only makes it harder to reach things but also takes up more room.
4. Conquer Console Clutter
We all have a never-ending pile of stuff in our car's console.
The center console can be an absolute nightmare to organize. Things get shoved under the seats, in cup holders, and random places around the car.
You can use a console organizer to help keep items in place and prevent clutter from taking over the space.
Sort your items into categories and find an appropriate place for each item. Use small storage bins or boxes to store items like sunglasses, phone chargers, and other accessories.
5. Move Bulky Items To the Roof Rack
If you have bulky items such as luggage or camping gear that you need to transport, move it to the roof rack.
This will free up a lot of space in your car, and you won't have to worry about items taking up too much room.
It's a good idea to invest in a roof rack as they are perfect for larger items you don't want to put in the trunk.
6. Trunk Organizers
A trunk organizer is perfect for keeping things organized when you need to transport larger items.
It will help keep the items secure and in place and make it easier to find what you need when you need it.
You can also use a trunk organizer for groceries, sports equipment, and other items.
7.Clean up the Movable Feast
Leaving food and other items lying around your car can make it look messy and cluttered.
Make sure you clean up any spills as soon as possible and get rid of any old food wrappers or containers that are no longer needed.
Keep a garbage bag in the car for easy disposal of trash.
When you're done eating, make sure to store any leftovers in the refrigerator or an airtight container. This will help keep your car clean and smelling fresh.
Conclusion
The key is to make sure everything has a place. This way, you won't have items scattered around the car, taking up more space than necessary.
No matter what you do, always make sure to use your car's space wisely. This will help keep it tidy and spacious.
By following these tips, you can help make your car look and feel more spacious. With a bit of effort and some simple organization, you can make your car a much more enjoyable place to be.
Browse our website and find the products that you need, we are car accessories manufacturer in Taiwan.
Contact us for more information when you are finding a cooperative partner in Taiwan.